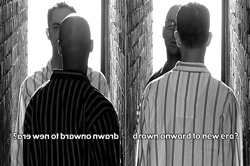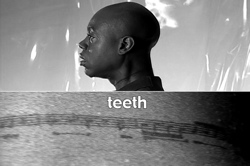 John Greyson's film Fig Trees will have its world premiere at the 59th Berlin International Film Festival, which takes place from February 5 – 15, 2009. The film will screen as part of BIFF's Panorama programme.
For more information, see Berlin International Film Festival Press Release (January 7, 2009).
FIG TREES
A split-screen experimental feature opera about pills, Gertrude Stein, and AIDS Activism.
Date of release: 2009
Length: 30 min
Format: High Definition
Collaborators: composer David Wall
In 2000, South African AIDS activist Zackie Achmat went on a treatment strike, refusing to take his pills until they were widely available to all South Africans. This symbolic act became a cause celebre, helping build his group Treatment Action Campaign into a national movement–yet with each passing month, Zackie grew sicker and sicker…
Adapted from a series of seven immersive video installations originally exhibited at Oakville Galleries in 2003, Fig Trees tells the story of Zackie's treatment strike, and the story of the fight for pills on two continents. Sung in the form of a modernist opera that inverts the Gertrude Stein avant-garde classic Four Saints in Three Acts, this split-screen film will explore two decades of AIDS activism in Canada and South Africa. Using compositional techniques of chance, inversion, and polyphany, Fig Trees will find points of political harmony and musical convergence in operatic and documentary sequences that profile the overlapping stories of various activists: Tim McCaskell, Gugu Dlamini, Stephen Lewis, Simon Nkoli… and Zackie himself.
Fig Trees explores the lures and limits of martyrdom, as they relate to both activism and opera. Can we only venerate those heros whose stories end in tragedy? When Treatment Action Campaign wins a victory for treatment access, Zackie ends his pill strike and starts to get better. In saving his own life, has he disqualified himself from operatic sainthood?
With: Van Abrahams, David Wall, Denise Williams, Deb Overes, Ian Funk, Steven McClare, Jennifer Moore, Alexander Chapman